IC-505 side tone modification
Author: Vesa OH3NWQ
---
It seems that the guys at Icom factory have put a wrong resistor to this place. It should be 220 kohm instead of 22 kohm.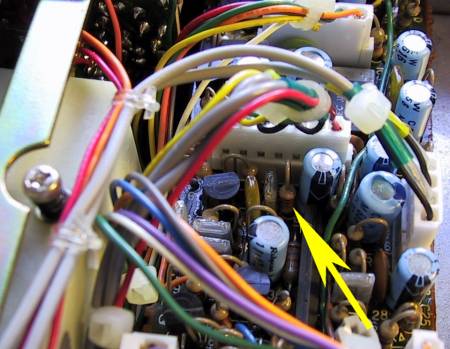 Before.
It is the resistor R7 (marked on the PCB) just in front of the pin 3 (marked on it) of the connector. Cut the bent leg and add 220 kohm resistor. Of course you can replace the damn resistor as well if you do not have better things to do.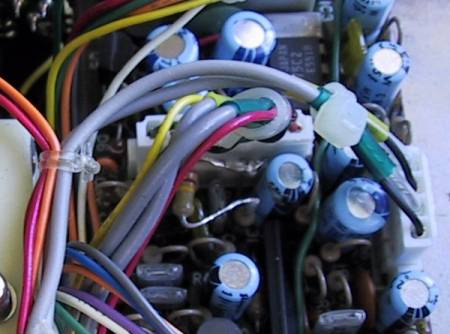 After cutting the leg on 22 kohm resistor and putting 220 kohm in series.
Works much better now.
73 de Vesa OH3NWQ
---
IC-505 ALC adjustment
Author: Ian M0BCG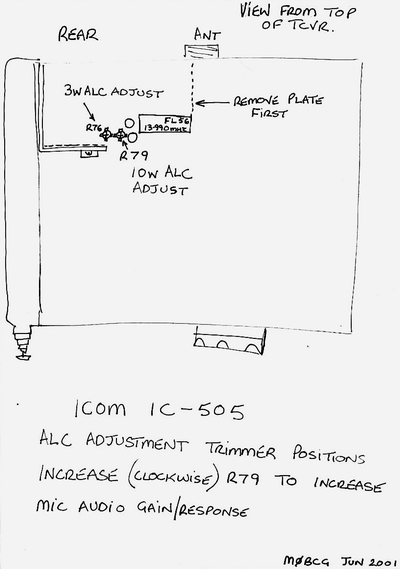 visits to modification pages.
---